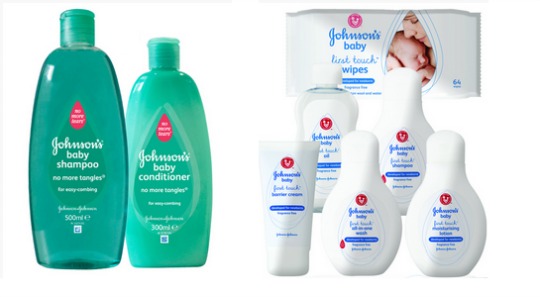 Each month the Johnson's website gives £15 worth of free printable money off vouchers every when you sign up for mailings. This month one of the vouchers is for £1 off Johnson's No More Tangles Baby Shampoo or Conditioner. As the conditioner is currently down to £1 in Tesco you can print off a coupon and take it to store getting the bottle for free!
If you would rather get the shampoo then this is also on offer at Tesco for £1.37, so the big 500ml bottle would cost only 37p with the £1 off coupon. That's a hell of a cheap bottle of Johnsons!
There are other coupons that are free to print off across a few different products, and for babies there is also 50p off Calprofen products, and £1 off Johnson's Baby First Touch range.
Some of the Johnson's First touch range is on offer in Morrisons at the moment, with the Al In One Wash, Moisturising Lotion and Baby Oil all £1.66, or yours for 66p with the £1 off coupon. If you would rather grab a pack of wipes with the coupon then pop to Asda where the single pack of wipes is £1.50, so 50p with the coupon.
These are just the current baby coupons, and there are more across other products made by the same company, and new coupons are issued each month.
Thanks to Sugarplumshirl @ HUKD.