FREE! £1 Off Bepanthen With Printable Coupon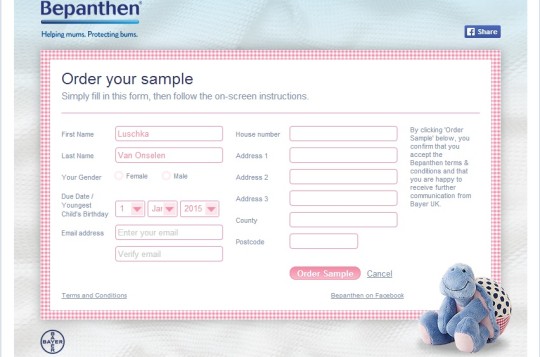 If you head over to the Bepanthen Facebook page and like it, you'll be given a form to fill out with your details, and they'll send you a £1 voucher to use against a tube of Bepanthen. There's not much info about which sizes you can use your voucher on - they come in 30g, 50g and 100g, but £1 is £1, whether you use it on the £2.99 or the £6.19 tubes.  Previous experience tells us you may need to do this from a computer rather than a mobile device. 
Bepanthen Protects Bepanthen works by forming a transparent, breathable layer, helping to protect even the most delicate skin from irritants and rubbing. Bepanthen is so gentle, it can be used at every nappy change to help the most sensitive of skins, including that of premature babies.
Bepanthen contains Provitamin B5 which helps sensitive skin to repair its natural protective barrier while keeping it soft, smooth and moisturised.
Many parents use this product on their baby - if you're one of them, enjoy your £1 off.