Dimple Active & Soft Nappies From £1 A Pack @ Lloyds Pharmacy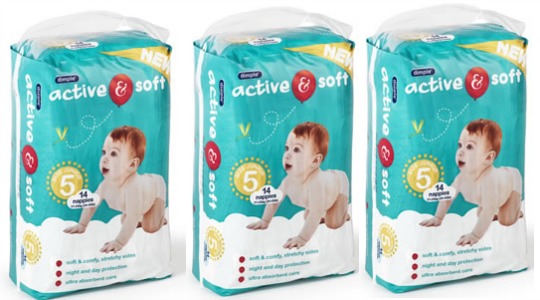 Nappies can be so hit or miss no matter how much you pay for them. If you are wanting to try a new brand for a change, then it's worth considering Dimple Active and Soft Nappies from Lloyds Pharmacy. They start from only £1 a pack, however, there are only three different sizes available.
I hadn't even heard of Dimple Active and Soft Nappies until recently. Unfortunately, there are no reviews on Lloyds Pharmacy to suggest whether they are good or bad. I say they are worth a bash at the price they now are.
They had been £3.99 a pack, now the Size 4+ are just £1 a pack and whilst the other two sizes are £1.74 each. Not bad at all. You will either get 12 or 14 nappies in each pack depending on what size you go for.
You can Click and Collect your Dimple Active and Soft Nappies order for FREE from a Lloyds Pharmacy near you or pay £2.95 to have them delivered to your door.