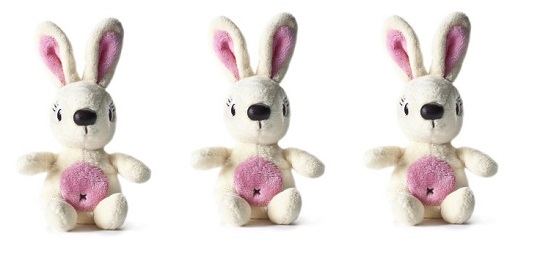 These little Spring Collection bunnies are just too cute for words and they've experienced a massive price drop too. You can now nab your soft and silky little six inch Buttons Bunny for £2.26, including free delivery, from Amazon instead of paying the usual price of £6.99.
This item only gets free delivery if you add it on to orders of £10 or more using the new Add-on Item programme at Amazon. I recommend you read that before you buy, unless you nab five of these guys! Certainly these cute and cuddly bunnies would be brilliant stocking fillers this Christmas, or you can nab them now for Easter next year.
I guess it depends how hyper-organised you are! These are soft, silky and cute and kids will love to cuddle them. The price is also pretty awesome so no complaints there!
Thanks to cazzap06 at HUKD!