Compact Cot £39.90 @ Kidicare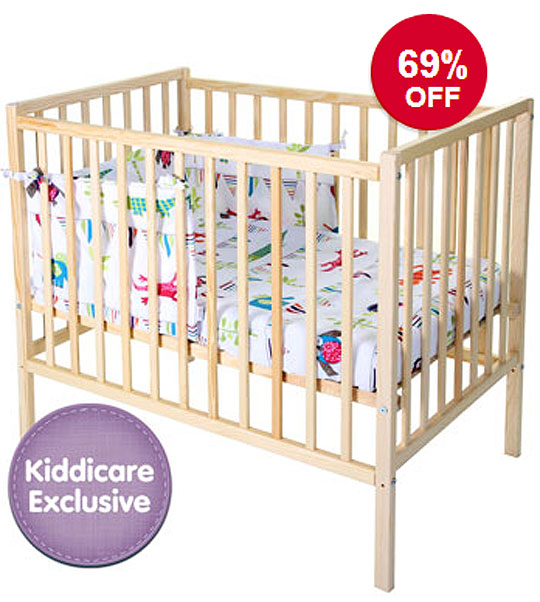 Kidicare are selling this compact cot for £39.90, instead of its full recommended retail price of £129.99 (not sure I believe that full price, but still...)
Compact and bijou is how you could describe this cot - if you don't have the space, or the budget, for a huge cot that transforms into a little junior bed later on, then this is going to be the cot for you.
It measures H90 x W59.5 x L95.5 cm, has two adjustable base settings, is made from natural pine (as opposed to faux pine...?) and is suitable for your child from birth, to around 18 months.
It doesn't come with a mattress, so you're going to need to buy one that measures 90 x 54cm, but it does have slated ends for better visibility, in and out, all the way around, rather than just at the sides.
Delivery of your compact cot is free, because you're spending over £29.99; HURRAH!
Thanks to esclad at HUKD