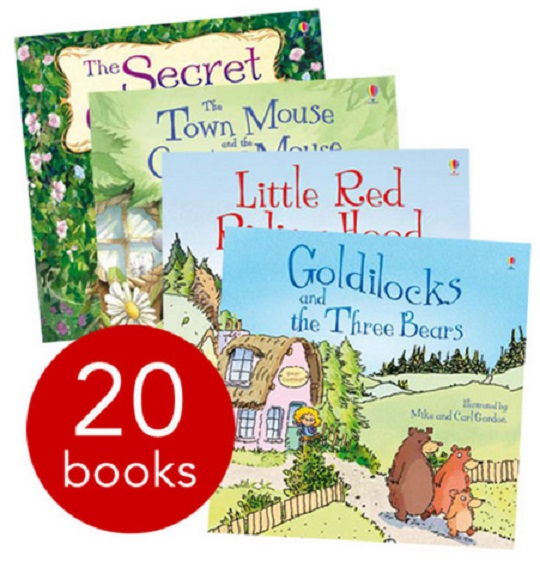 Get a collection of 20 classic children's stories in paperback for just £19.99 at Red House. The recommended retail price on all these kid's books together is £99.80 so you'll be saving a whopping £79.81, awesome!
The Usborne Picture Book Gift Set is the perfect gift for any child who is hooked on reading and loves stories. The fabulous set contains contemporary and humorous takes on 20 famous children's stories; the books are perfect for bedtimes or rainy days. Among the classic retold stories are Alice in Wonderland, Little Red Riding Hood, The Wizard of Oz and The Little Mermaid.
The books are presented in a slipcase to keep them all neatly together. All the books feature fantastic bright imagery from extremely talented illustrators and the simple text makes them a joy to read for both children and parents. Some of the other books in the collection include The Snow Queen, The Wind in the Willows, The Story of Black Beauty and The Three Little Pigs.