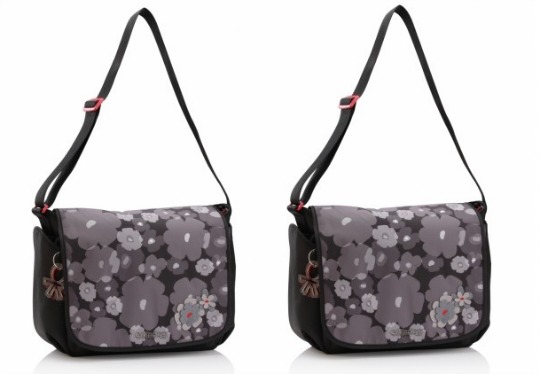 Wow. That's not something I say very often, but this is an amazing deal. This Okiedog Baby Changing Bag is priced at £64.99 at Daisy Baby Shop, but when you use the voucher code CUPID80 you get £52.99 off!! That means that the price of this bag goes all the way down to £12. Add on the £3 delivery charge and you still have a crazy price reduction.
This is a really stylish grey floral patterned baby changing bag that comes with an insulated bottle bag, a changing mat, a wet bag, and Clipix hooks to attach it to the pushchair or pram. The strap is adjustable so you can carry it cross body or over shoulder, and there's even a 'parent zone' in the bag with space for your phone, wallet and a key chain.
Remember to use the voucher code CUPID80 for your huge £52.99 off, and that code will only work on this changing bag, and no others. It is only valid until 5th June, so you only have another couple of days to grab one of these bags.
You can find this Daisy Baby voucher code along with many more over on our voucher section.