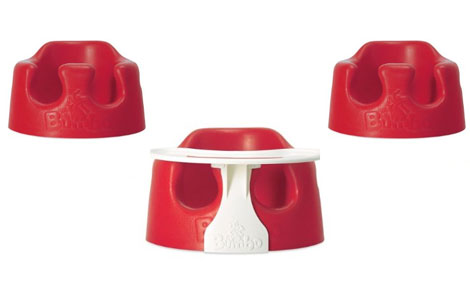 Mothercare are selling a Bumbo seat and tray for £27 instead of £39.99.
The published price for this Bumbo seat and tray on the Mothercare website is £29.99 - you'll need to use this code at the checkout to bring it down to £27: PM44.
I don't like Bumbo seats, they weren't around when my eldest two were little but were when my youngest was of the target age; the 'good or bad' debate was raging then and, it seems, is still raging today.
Those against them say they force babies to sit up too early, before their little bones are strong enough to cope and can lead to curvature of the spine.
The pro Bumbo brigade, on the other hand, swear by them to almost evangelical extremes; so the choice as to whether you get one is purely yours, I would do your research though and make an informed decision rather than one based on opinion and gut like or dislike.
You can arrange to collect your Bumbo seat and tray from your nearest Mothercare store or have it delivered to your home, but that will cost you and additional £4.95.
Thanks to Harry_Potter at HUKD