Bonito Bebe Rocking Animal Polar Bear £24.98 Delivered @ The Pram Centre/eBay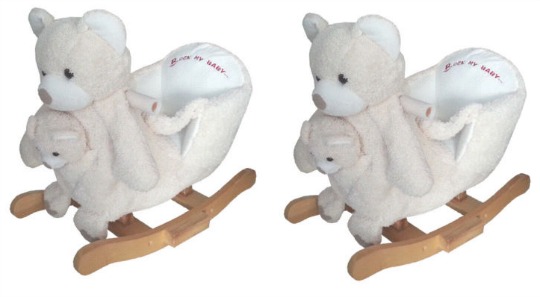 With an original selling price of £79.99, the Rocking Polar Bear is reduced to £19.99 and delivery will add another £4.99 to your total.
Suitable for children 2 years and younger, ideally from around 9 months, this is super cute and would make a lovely gift for a friend who's expecting or just given birth.
It has a lap harness for added safety and unlike others where the seat often appears hard and wooden, this is billed as "soft and padded, providing substantial comfort and support". It comes complete with hand puppet, which I know my daughter would have loved.
There are so many different items on the market for babies these days and as these are usually quite large and therefore take up a lot of space, we really do have to be quite selective with our choices as parents. We didn't have this particular one, ours was a ladybird, but my daughter did love it and it was enjoyed often. We paid more than this but I definitely felt it was money well spent.
Think your little one would like it?
Thanks to rjmjnlcfm at HUKD!