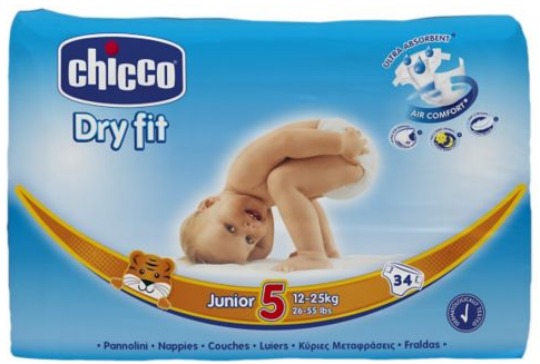 Did you know that baby equipment manufacturer Chicco have started to make nappies? Nope, me neither. I am willing to try any affordable brand of nappy and Chicco is now on my list. Boots.com are doing BUY ONE GET ONE FREE on ALL Chicco Nappies. Time to stock up I think. If they are rubbish, just don't buy them again. They are exclusive to Boots so we don't think you will see them elsewhere, at least not for a wee while. It's not often we see such a great offer on those baby consumables so we are fully expecting to see sell outs here, so be quick!
Here's what is included in the Chicco Nappies BOGOF offer at Boots.com:
Just add two packets of any of the Chicco Dry Fit Nappies to your basket and the cost of one will be deducted. You can buy more, just make sure to buy in multiples of two to get every second packet for FREE. It's the cost of the cheapest packets that are deducted.
You can Click and Collect these Chicco Nappies for FREE from a Boots store or pay £2.95 for home delivery.
Planning on buying a lot? Checkout the promo codes for Boots.com over on our vouchers section here to see what other savings you can make.
Thanks to Jenny and Lorna on Facebook