Blue Sophie La Girafe Bedroom Box £14.28 @ Amazon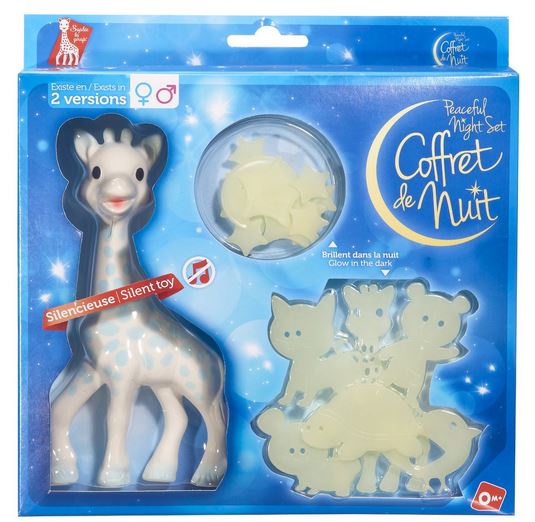 Oh you lovers and loathers of Sophie Giraffe, is there a parent out there whose child hasn't stuck one of the original Sophie's in their mouth? Well, here's the new improved model, just for you. It's reduced to £14.28 at Amazon, from £19.99, which is what it still cost at BabyBoom.
Rather than just Sophie La Giraffe, however, this is a whole bedtime box.
This new Sophie has beautiful blue spots to "calm and soothe" your baby, and it comes without a squeaker! Oh, the bliss. The reason of course, is that Squeaky Sophie won't disrupt your baby while they are sleeping or excite them when they're trying to calm down.
Like her predecessor, Blue Sophie is made from 100% natural rubber and non-toxic paint, meaning Sophie is a safe and natural teething toy.
The box also comes with 17 glow in the dark shapes featuring Sophie and her friends, which can be stuck to walls or ceilings for a calming bedtime display.
If she's as popular as her older sister, Sophie will gallop off the virtual shelves.