Black Kids Crocs £5.50 Was £19.99 @ Amazon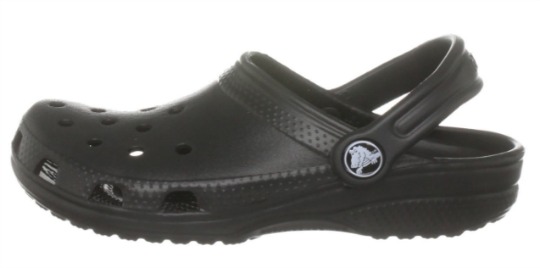 Amazon are currently selling black crocs in toddler sizes for £5.50 instead of £19.99.
This is a bit of a fiddly deal to find, in that it only seems to be the black crocs in toddler sizes 4/5 and 6/7 that are reduced from £19.99 to £5.50 but there are other colour options at reduced prices available - you just need to have a fiddle with the colour options to get the best bargain to suit the size of feet you're buying for!
Crocs are always contentious but when it comes to little kids I don't think you can go wrong with a pair. They're perfect for the beach, and my kids have always loved theirs.
That said, my own bright pink pair of Crocs are strictly for indoor use only...
With thanks to danaamatrix @ HUKD!