Baby Led Weaning Book £2 @ ELC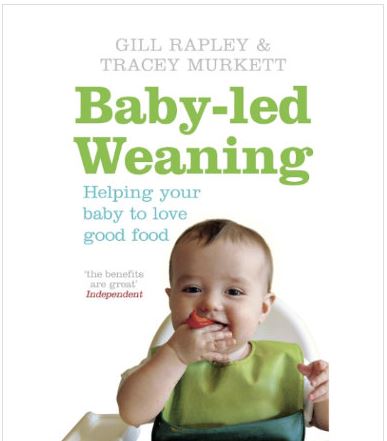 Gosh, I've not been so excited about a deal in a long time! The Baby Led Weaning Book by Gill Rapley is just £2 at ELC, reduced from £10.99. It is currently£7.31 for Kindle at Amazon, and more for the hard copy.  Delivery is £2.95, making the book £4.95.
Contrary to popular belief, there is no research that supports the current mainstream view that babies should be weaned by being spoon-fed purées. Self-feeding allows babies to use their natural abilities to explore taste, texture, colour and smell. It encourages independence and confidence by allowing them to experiment with foods at their own pace and helps to develop hand–eye coordination and chewing.

Baby-led Weaning is a practical and authoritative guide to introducing solid food, enabling your child to grow up a happy and confident eater. It shows parents why baby-led weaning makes sense and gives them the confidence to trust their baby's natural skills and instincts. With practical tips for getting started and the low-down on what to expect, Baby-led Weaning explodes the myth that babies need to be spoon-fed and shows why self-feeding from the start is the healthiest way for your child to develop.   Your baby is allowed to decide how much they want to eat, how to eat it and to experiment with everything at their own pace.
My two toddlers were both weaned the Baby Led way, and we've never purée fed or spoon fed them, I've never had to mush food for them or cook specifically for them, I can not recommend this book highly enough!
Thanks to Cobman at HUKD