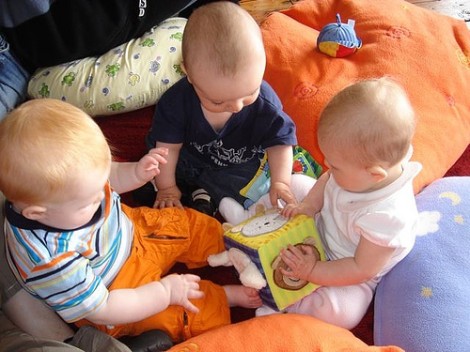 Having fun with your kids can help them to become smart and sassy adults and this site. PlayTalkRead is dedicated to helping you help your kids get the most out of life. If you join the site then you will land yourself one free soft cube for baby to play with.
So, registration takes mere seconds to get through and you'll soon land yourself your free cube for baby. The site also features free activities and ideas for you to enjoy with your kids and has sections dedicated to helping you develop specific areas of their lives.
As in the name, the site is broken down into Play, Talk and Read. Each section has tips, times, stages, fun ideas, outside ideas and things to make with your kids. All focused on different age groups and stages of development.
I'm really impressed with this site as I occasionally suffer from moments of "What can I do with my toddler!" – maybe it's just me but sometimes I just go blank on ideas so this is hugely helpful. I hope you like the site, and your free cube!