Baby Freebie: Bepanthen Cream Sample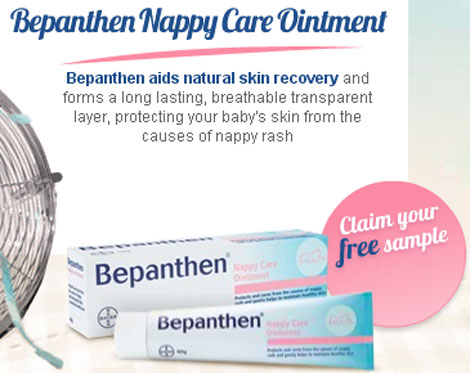 The other day I wrote about the deal that Boots currently have on Bepanthen cream and Bepanthen 'cream in a wipe' - you can read it HERE if you missed it.
If you've never used Bepanthen before then I can highly recommend it, it's fabulous for its primary function of treating and soothing nappy rash but it's also great for tattoos!
In fact, my tattoo artist, and many others, ONLY recommend putting Bepanthen on new tattoos to help them heal nicely - you see, Bepanthen cream aids natural skin recovery whilst still letting it breathe at the same time
Bepanthen cream forms a long lasting, breathable transparent layer, protecting your baby's skin from the causes of nappy rash and if you've never tried it before, because it's price has put you off - it is rather expensive compared to cheap creams, then apply for a free sample on the Bepanthen website and give it a go for free.
You just need to answer a few questions about their website - although there is one random 'do you own an iPhone?' question in there - then fill in your details (only your name and address are compulsory) and wait for your free Bepanthen cream sample to arrive in the post.
Marvellous.