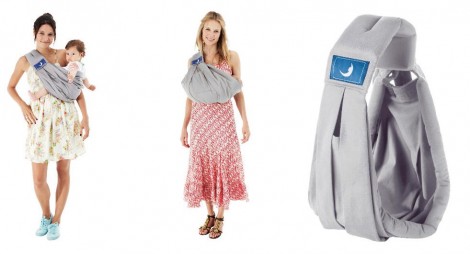 The Baba Sling baby carrier is currently £29.90 at Tesco direct – a saving of £20 – and is only available while stocks last.
We used a sling with our daughter from birth and still at times do. We really weren't pushchair fans – it was a pain on both public transport and in the car. So we had and used a variety of slings, which we found fantastic.
The Baba Sling is a versatile baby carrier. It enables you to choose from no less than 5 different positions plus 2 breastfeeding positions and will see you through the development of your baby from birth to independence.
The Baba Sling is suitable from birth to 2 years and the five carrying positions change to suit the growing baby's changing needs (including front and hip positions). It also supports a newborn's developing spine.
Babywearing provides essential closeness, security and bonding for both parent and child. It allows you to breastfeed discreetly and it adjusts to fit mums, dads and babies of all shapes and sizes. It's also a good colour for dads and is great for that initial bonding between dad and baby too.
Thanks to Rachellal81 from HUKD