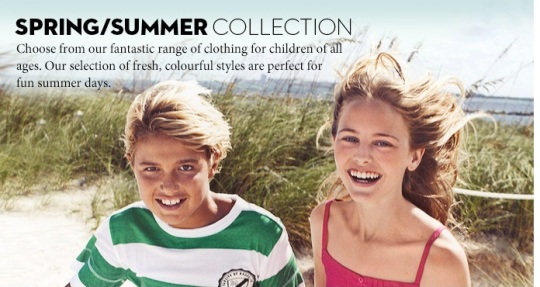 Another great discount and voucher code uncovered through detective work today! This time it is 25% off at Ellos for their spring and summer collections and their kids collection. Awesome.
The voucher code 4924 will net you 25% off your whole order from Ellos. It is valid until 30 March 2012 and it will only be valid on all full priced merchandise from Ellos.co.uk. And considering how much funky stuff there is on sale there, you shouldn't find it too hard to use your voucher code!
This is a nice chance to nab yourself something lovely for the beach or the spring evenings, or perhaps to stock up on some kiddy essentials as the nights grow longer and warmer. I know that I really appreciate a good discount when I'm getting my daughter's clothes – she grows out of them so fast!
So, there you go. 25% off and possibly a lovely spring wardrobe or an Easter treat for you. Yay!