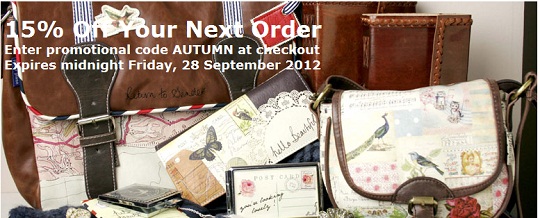 Hampton Blue is currently running a 15% off offer online that is utterly delightful. You can enjoy this discount across all products and there is absolutely no spend threshold with this offer at all. It will be expiring soon so pay attention, get shopping and grab some great Christmas gifts.
The deal for 15% off products at Hampton Blue will expire at midnight on Friday 28 September, so you have a few days left here! You will also need the discount code of AUTUMN that you will have to enter at the checkout in order to get the money taken off your order.
I absolutely love the products at Hampton Blue as they are just so utterly scrummy for mums and dads. Yeah, you can also get baby gifts and children's gifts, but the handbags and home décor and lovely pamper items are divine. These would all make stunning gifts for those you love this Christmas, and with a 15% discount you can't complain!