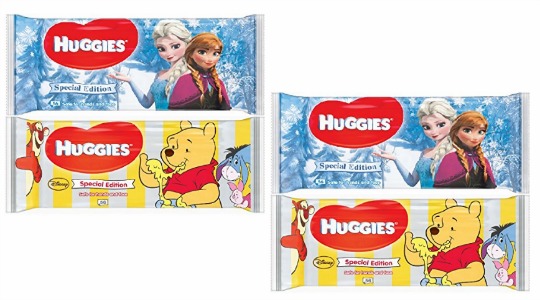 Baby Wipes are one of those items that you can never have too many of. We go through a ridiculous amount in this house. We use them when changing nappies, wiping bogey encrusted faces, sticky fingers, and even when wiping down certain things. If you go through as many as we do, then you are going to love this offer. Instead of paying £11-£12 for 10 Packets of Huggies Wipes, you can get the Disney Special Editions ones from just £5.54 delivered.
To get TEN Packs of the Huggies Special Edition Baby Wipes for just £5.54, you must click the link above and opt for Subscribe and Save. Once you do so, wait until your box of wipes arrive and then cancel the Subscribe and Save agreement. This is easy to do. You may of course wish to keep receiving these wipes at this incredible price and if that's the case, keep the Subscribe and Save going.
If you cannot be bothered with Subscribe and Save for whatever reason, then you can just buy the 10 Pack of Huggies Disney Special Edition Wipes for £5.83.
In total these boxes contain 560 wipes, so that should keep you going for a while.
Thanks Gooner!