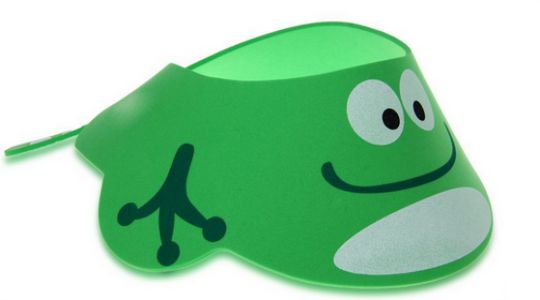 Bathtime can be a major drama if you get soap in your eyes.  I have tried many methods, tipping head back, tipping head forward, but the best thing to do is to get a shield. It needs to be a fun one or your little one won't entertain putting it near them. China based Amazon Seller PGTA are selling novelty Toddler Bath/Shower Shampoo Shields from just £2.17 and that includes FREE delivery.
These Toddler Bath/Shower Shampoo Shields are soft and stretchy for little heads. They shouldn't tug or pull on their hair either, as according to the description they are comfortable for your child to wear.
The Frog one costs £2.28, the Pig £2.21 and the Bear £2.17.
The idea is that you get your child to wear this in the shower or in the bath and it'll protect their eyes whilst your rinse the shampoo and conditioner out of their hair. It should hopefully make bath-time a more pleasant experience for everyone.
As the Toddler Bath/Shower Shampoo Shield is coming from China I would allow 3-4 weeks for arrival and if it comes before then, it's a bonus.