Radox Muscle Therapy Review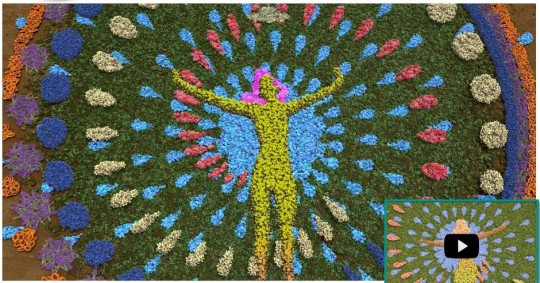 You know how, after a long day toiling in the garden, or running around after the children, or standing in the kitchen cooking a special meal, or any one of the many tasks that parents - especially mums - perform every day, there's often little nicer than pouring a glass of wine, or tea, and stepping into a relaxing, soothing bath?
For most people, that bath will normally contain some sort of bubble mix, to aid in the feeling of relaxation, right? Well, if your body is aching, and you need something to restore, reinvigorate, and fill you with a renewed energy from the inside, Radox's black pepper and ginseng Muscle Therapy bubble bath may well be worth taking a look at.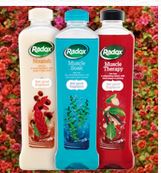 The gorgeous red colour of this Muscle Therapy already gives you a psychological boost of lush luxury, and the warm aroma of the pepper is gorgeous. If you let it, it will transport you to a place of relaxation, for sure.
This particular bubble bath has Sodium Laureth Sulfate as one of it's key ingredients, so it makes loads of bubbles, even from a small amount of solution. The bubbles are hardy and will last quite a while into your soak.
Ginseng is renown for increasing mental and physical stamina, and as such is often used in energy drinks.
Obviously this isn't consumed, but even so, that, along with the pepper should be what creates the feeling of reinvigoration. When you have sore and stiff muscles, it's because of the lactic acid in your system, and sports people are often encouraged to do a gentle work out the day after heavy exertion, specifically because of the lactic acid in the system, so I'm quite curious as to how the lactic acid in the ingredients of the Muscle Therapy bubble bath topically affects the aches and pains.
I don't have an answer to that though.
How much of the relaxation effect of this product comes from the ingredient list, and how much of it comes simply in the act of lying in the bath with warm water, without any electronics in hand, preferably with a drink of some type, and candles, and simply not doing anything I can't really say, but either way, the combination of both is without a doubt beneficial, and leaves you feeling great.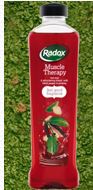 Radox products are a cocktail of chemicals though, so if you have a sensitive skin, try them out on a small area of your body first.
I wouldn't use them on my children because they both have very sensitive skins.
Price wise you can't really go wrong with these either. A 500ml bottle is normally around £2 (and Boots* have them on sale at the moment for £1).
When you hear of black pepper as a fragrance, you may think of sneezing and find it a little odd, but it is really a rather gorgeous scent, and it fills the bathroom with heavenly scents. It is altogether lovely.
The Good
Radox Ginseng and Black Pepper Muscle Therapy bubble bath is very cost effective at (usually) £2 per 500ml.
It lasts a long time, as  you don't have to use very much to produce loads of bubbles.
It has a fantastic aroma.
You can also use it as a body wash in the shower if you're not actually bathing.
After a long day, it's a great way to take a load off, spend some 'me' time, and come out feeling much better.
The Bad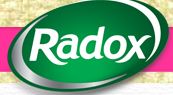 I'm a bit of a broken record when it comes to toiletries. I don't like the mass of chemical components used to make most toiletries, especially the affordable ones, and especially if it's going to be used on children.
As to the product itself, there are no bad points. The packaging could do with a different lid though - the bottle slipped out of my hand and half the contents ended up in the bath. A squirt or squeeze lid would prevent you losing half the contents like that.
The Verdict A lovely product, really good value for money, lasts ages, smells great, and leaves you feeling relaxed and pampered.