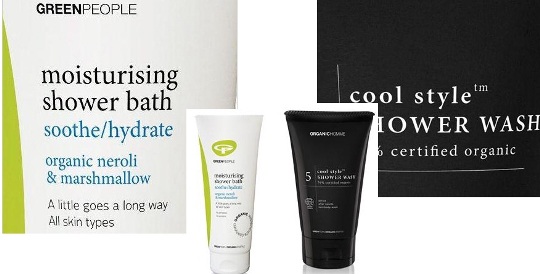 Green People are celebrating National Parents Week a tad early with some ace discount codes for mums and dads. National Parent Week is from 17-23 October and while you aren't going to get backrub fairies show up in your garden, it seems a good enough excuse to shop.
To celebrate the week, Green People are offering some exclusive discounts. For mums they have a Moisturising Shower Bath scented with Neroli and Mandarin to rejuvenate the skin and leave it feeling super soft and silk. This normally costs £10.95 but if you quote PARENTMUM you get it for £7.
For dads there is the super fresh Cool Style shower wash that naturally cleanses, energises and refreshes with organic mint and eucalyptus. This usually costs £10.50 but if you quote PARENTDAD you get it for a mere £6.
These discounts are exclusively for these products and you can either quote them online or call them to place your order yourself. Perhaps a treat for you and your partner?