Bath Towel Bargains @ Duvet and Pillow Warehouse (Expired)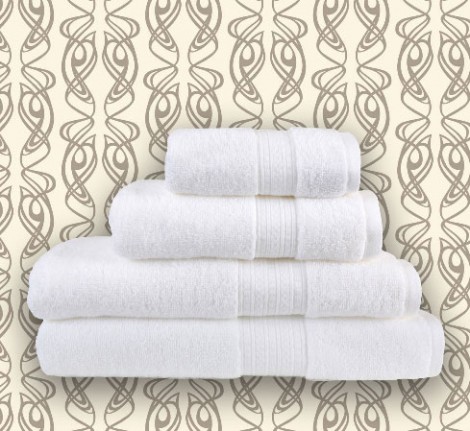 Ohhh I'm in SO much trouble! I adore towels. I don't need any more towels. It will take all my super powers of restraint to tell you about these towels and NOT buy any.
I love opening the airing cupboard door and seeing piles and piles of soft fluffy towels all folded neatly, and bundled together in the right colours.
There is something amazingly comforting about wrapping yourself up in a soft cotton bath towel, warmed on the radiator whilst you've been in the shower. These classic white bath towels measure 70cms x 140cms and have been reduced from  £12.32 right down to £3.50, which is an absolute bargain for a 500gsm cotton towel.
Standard delivery is £4.95 and whilst it sounds a lot, I'm assuming you're not in the market for just one towel because that would make this one of the worst deals in history; however, if you're looking to replace your towel collection, or creating a new one from scratch, then you're going to save yourself a fair few quid here as there are lots of towel bargains up for grabs.
I went to a private beauty spa which was run by a Russian lady and she had THE softest towels in the world! I asked her to tell me her secret and this is what she told me:
DON'T ever use fabric softener when you wash towels - it doesn't make them softer it just reduces their absorbency.
DON'T dry them in direct sunshine - this will make them go crispy!
DO tumble dry your towels on a low heat for just enough time to dry them, not enough time to cook them.
Thanks to ristac over at HUKD!