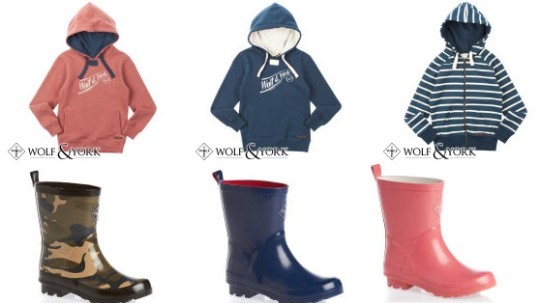 Surfdome has a sale on at the moment with discounts on loads of things, including Wolf & York wellies and boots from £7.49, and boys and girls hoodies from £7.99. Second class delivery is free, or £1.95 for 1st class, and if you order before midnight tonight, the code SAVE10 gives you 10% off £50 spend, SAVE15 gives you 15% off £75 spend and SAVE20 gives you 20% off £100 shop.
The sales are also included, so I just picked up a few pairs of wellies for my girls, totalling £52.35, and the discount brings it down to £47.12 for 4 pairs of decent footwear that should last the season, and be comfortable to boot (sorry, couldn't resist.)
The discount ends at midnight tonight, but the original sale will continue.