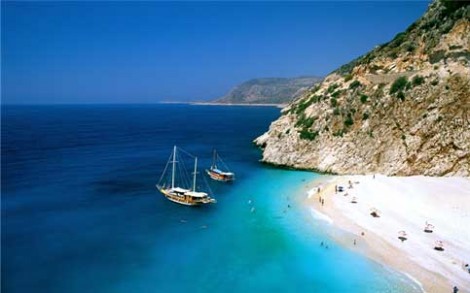 If you're hankering for a quick break that won't cost you a fortune then this may well be the deal you're looking for. The price is superb for what it includes which is three star accommodation, flights, baggage and transfers from £123pp (based on two people sharing).
The only downside of this particular deal is that you'll have to pack in a hurry. The dates are 24-01 June! However, if you're flexible (or have a lovely boss) this could be a complete and utter bargain, and a fabulous opportunity to see Turkey if you haven't already.
The units include airconditioning, a bar, entertainment, kids activities and pool, nice adult pools, an onsite restaurant  and more. The board is self catering and the apartments are one bedroomed. You'll be staying at the Club Ceylan Apartments for seven nights and each apartment sleeps up to four people.
I recently took advantage of a similar deal to Crete and it was fantastic. I didn't expect much from the accommodation for the price and I was really surprised when I discovered our gorgeous villa with a balcony overlooking the sea. Take a chance and have an adventure!
Thanks to amibees at HUKD!