Half Price Pork Sausages £10.50 @ Donald Russell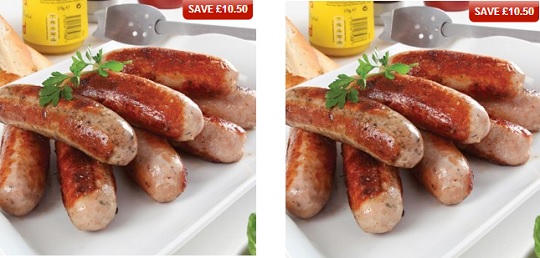 You may think I have lost the plot writing about tasty sausages on a parenting site, but what better meal can there possibly be than bangers and mash on a Friday night? Right? AND Donald Russell are selling their handmade pork sausages for half price at £10.50 for 24 pork sausages.
They have hand made these sausages with the best Freedom Food pork shoulder and let its meaty flavour shine through in these classic sausages. They are made with prime meat and have a high meat content of over 80%. The casings are natural and you get them in packs of six.
You will be saving £10.50 on this deal and you can freeze them up for use over a period of time so there is no wastage and plenty of savings. It can be costly feeding a family so why not grab a deal like this and get saving now. And have bangers and mash for dinner, of course…