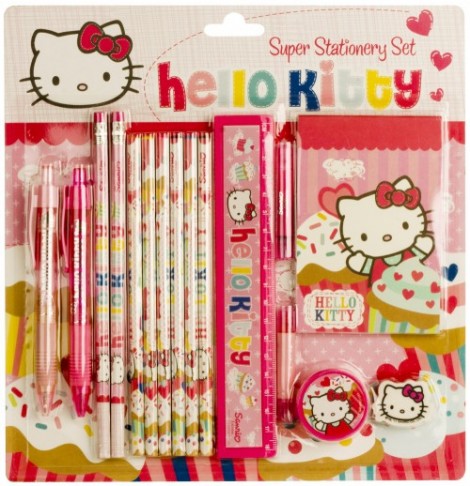 How would you like to save a bunch of cash on your urgent Back to School purchases? Yeah, thought so. Well, lucky for us WH Smithhas offered us a truly tasty 10% discount to take off all stationery for only TWO days. Yes, from this very minute until 9pm on 27 August the discount can be yours. After that it's gone!
The voucher will be running from today until 9pm on Saturday and it will give a 10% discount on all stationery but does not include postage costs.
Discount: 10%
Valid On: Back to School Stationery
Valid Till: 27 August 2011
Discount Code:  BTS1QPR
So what tasty treats can you expect to find? Well there are mid-year diaries, pens, calculators, pencils, pencil cases, school bags and lunch boxes and even Hello Kitty Back to School goodies.
I've already immersed myself in the lunchbox section because ours is looking quite tattered and I want something awesome and cool, and I fancy a tasty 10% discount too.
So, take a peek, grab those essentials that you need to get your Back to School stuff sorted (or your office) and enjoy our exclusive PlayPennies voucher from WH Smith.