Parents Freebie: Free The Ideas Kitchen Bag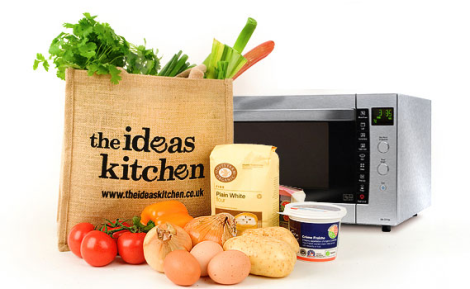 The Ideas Kitchen are giving away free kitchen bags to anyone who registers with their website. All you need to do is get yourself registered, fill in your profile and the bag will amble its way on over to you.
Once you've registered with The Ideas Kitchen, fill in your address details and you should then receive a confirmation email telling you that your bag is on the way. I had no problems doing this myself (I checked it all for you!) so you shouldn't either.
The Ideas Kitchen is a place to go to learn how to cook, get great recipes and snatch some fab tips and tricks at the same time. It is sponsored (or run) by Panasonic so expect a measure of advertising, but I have to admit that there is a lot of good stuff there.
I enjoyed the different sections, and the competitions are ace too. So yes, nab a free bag, do some reading and get yourself some free cooking lessons at the same time.
Thanks to crazehost at HUKD!