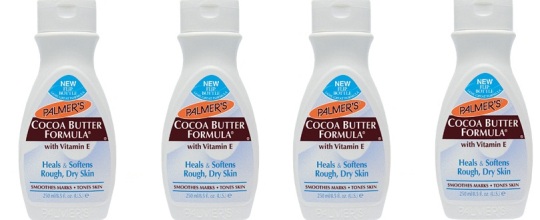 Fancy a free bottle of the scrummy Palmer's Cocoa Butter? Yeah, me too. This was my all time favourite lotion when I was a kid and I have so sent off my email to get my free sample. I haven't seen it in shops for a while so it will be cool to try it on my skin again.
The deal here is rather simple. In the latest issue of Superdrug's free magazine, Dare, they invited readers to claim their free sample of Palmer's Cocoa Butter by emailing them. Send your email to [email protected] along with your name, age, address and email address.
You don't have to be inundated with spam afterwards either, just put NO DETAILS into the subject header and they won't send you any marketing messages. I have sent off my email but have not heard anything back so I cannot yet confirm if this freebie is a quick arrival or not, but as you can opt out of marketing stuff, it seems too good to miss.
Thanks to emz13x at HUKD!