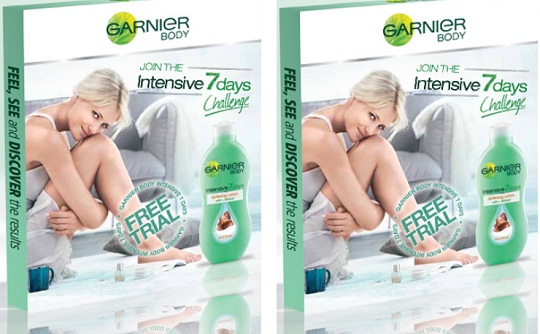 This is a rather nice freebie for all of you out there who like something pamperific for free. You can get yourself a free 7-day kit from Garnier as long as you get in there as fast as possible and make sure you are one of the first 10,000 people.
To claim your free Garnier Body Intensive 7-day sample kit you need to fill in your name, address, date of birth, email details and country of origin. They also ask you to give them some information about yourself like what brands you use now and whether or not you'd like to get more free samples in the future.
The 7-Day challenge is about how amazing your skin will look at the end of a week of using this body lotion. I am a fan of Garnier myself, but I can't get this freebie as it will probably arrive after I've moved house. Pity, as it looks like a good freebie!
Thanks to mhadley at HUKD!