Morphy Richards Slow Cooker 6.5l £29.99 @ Amazon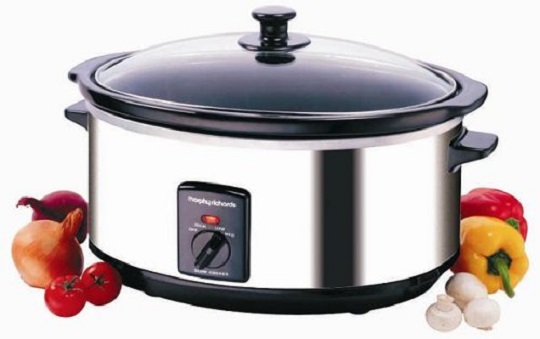 This is a great deal for anyone who is grumbling about the ghastly weather and how winter is still being a needy brat. There are few things as yummy as an amazing slow cooked meal to warm your bones. And this really good deal on Amazon will save you £20 off the original price.
The Morphy Richards slow cooker is 65.l and usually sells for £49.99 on the site which means you are saving 40% off the original price and a hefty £20. It has three different settings and an overall working capacity of 4.5 litres.
The glass lid has been toughened to monitor cooking without letting heat escape and while it is cooking it can be put directly onto the table without damaging it. It is dishwasher proof and has non-slip feet with cool-touch handles.
We have one of these, I just bought the smaller one (which is also on sale if you fancy, but for only around £4 less than this one) and have had the best Sunday lunch ever.