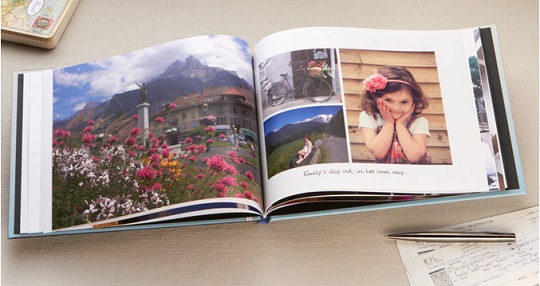 Photobox currently is running a special offer on 2 for 1 Mix & Match on photo books. The offer will expire at midnight on Thursday 11 July, so if you fancy a photo book or three, then you need to get in there with the voucher code 241BOOK before then.
The 2 for 1 offer includes any type of photo book from their selection with you mixing and matching any two with 32 pages or more for the price of one. I think that you do need to make sure it is in excess of 32 pages, the smaller ones won't cut it with this deal.
The variety of photo books on offer shouldn't make this too difficult to do though. There are A4 personalised books from £29.99, the A4 lay flat books from £39.99, the A4 classic books from £22.99, the square hardcover books from £24.99 and more. I highly recommend their photo books actually as the ones I have are superb.