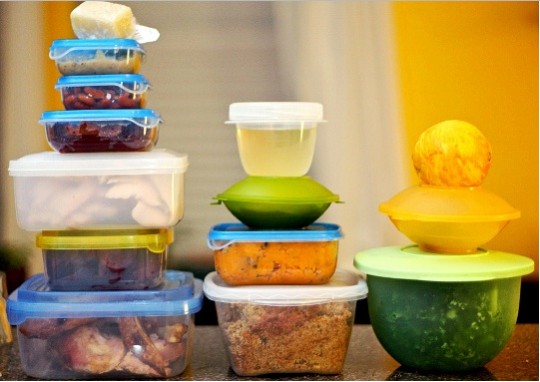 Food glorious food! Except when you go to scrap off your family's dinner plates into the recycle container and discover it is already full. And you only put a new liner in there that day.
Food wastage is constantly targeted by ministerial sorts when they want us to start tightening our belts and saving our household budgets. It is possible to go too much the other way. I think the leftover chicken pie I made a few weeks ago was possibly a bit too left over.
So what great ideas are there on the internet to help save you wasting food, save you money, and avoid giving your family food poisoning? I went for a look to see what I could find.
Incidentally, if you are looking for left over recipes then do take a look at Little Miss Redhead's website here, there's some fabulous ideas.
Spring clean those cuboards
OK so I know that it is actually spring and yet even so the last thing you want to do is start adding to your housework. But a good rummage through the cupboards now and again is a very good idea. Make a list of what you find. That way you'll be able to leave it even longer before you have to do this again!
The idea is that you'll find a whole treasure trove of groceries in there that you'd just plain forgotten about. And the chances are that the next time you needed ground nutmeg, or coarse black peppers, you'd have gone out and bought some more.
Now you don't need to faff. Just look at your list instead. Sorted!
Every crumb helps!
Rummaging around on some food saving forums I found these rather bright ideas. Simon shakes out the bottom of his cereal packets into the muesli. "Shreddies, Weetabix and Cheerios all seem to have little crunchy bits at the bottom."
Kirsty puts stale bread in her food processor and turns it into breadcrumbs. These can be frozen. She also puts crusts in the freezer until she's got enough to make bread and butter pudding. Terri keeps hers for taking the kids to feed the ducks, with the reminder that you need to "soak it first though, you shouldn't ever give birds dry bread".
Refresh and reuse
Tired, slightly stale cakes can be perked up quite well with a zap in the microwave. Likewise loaves of bread, especially those bought fresh baked from a bakery, can be given a new lease of life sprinkled with water and popped in the oven for a bit.
Other ideas I found include using for puddings, such as trifle, or perking it up with a combination of the microwave and custard.
Freeze!
Don't forget the freezer. If you've got a big cake you know won't get eaten, freeze some it. Later it can be used for puddings and so forth. Cupcakes can be frozen - handy for pulling out at a later date for the bake sale.
And look at anything else you think might not last. Two for one on bags of tomatoes? Put some in the freezer - defrosted they're perfect for making sauces. Other tips include freezing cream for use later in mash or dishes like beef strogonoff. Also freeze left over wine in ice cube trays for use in cooking later.
Also, if you pop the left over grounds from your coffee maker into the freezer you can re-use them to make ice coffee in the summer. I've no idea how to do this mind, but it sounds like a fab idea!
For growing your own
And when you've finally exhausted all other possibilities, consider using your own food waste to make your own compost. Then you can use that to grow your own, organic, produce. Sorted!