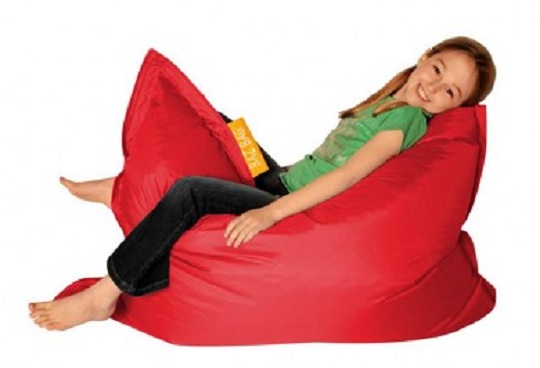 Save 50% on the Kids Baz Bag Indoor & Outdoor Bean Bag from Bean Bag Bazaar. The fun and extremely useful Baz Bag has been marked down from £89.99 to £44.99, awesome.
The Kids Baz is a bright coloured and stylish bean bag just for kids. This kid's bean bag is comfortable for children to relax on and chill out with their friends, and is available in a rainbow of colours. It is a versatile and water-resistant bean bag that your child can easily position to sit any way they want. It is a three in one product; use it as a floor cushion or turn it onto its side or make it into a canoe shape.
The Baz Bag is made from water-resistant material, making it easy to sponge clean from spills and marks. You can even use it outdoors. The fabric is robust and strong, meaning this bean bag is a hardwearing, quality purchase. It is ideal for adding a splash of colour to the garden, a kid's bedroom or playroom. The Kids Baz Bag is exclusive to Bean Bag Bazaar.