 The sales continue to amaze and impress us all, and the Graco Logico Booster seat deal from Mothercare is absolutely no exception. Marked down from the usual RRP of £79.99, this is now only £39.99 and ideal for kids over the age of three.
As I type I am busy buying one of these for my kids. It's the perfect upgrade for the perfect price, thank you very much. I balk at spending £80 on a necessary accessory, even though I know it's important, so imagine my glee at getting it so cheaply.
The Graco range has got a good reputation and the two I own have taken a lot of baby to toddler abuse over the years and still look great and work brilliantly. This particular model enchanted me not only because it has side impact protection and arm and head rests but because it also has pull-out drink and snack holders!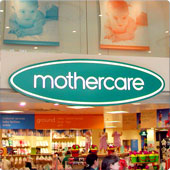 This chair converts to a booster seat so you're looking at a long lifespan, making the money spent even more of an investment, and it reclines into different positions for your child's comfort. You can also adjust the head and arm rests and the seat comes with a guide for the best position options for the belts. It's a complete winner.
Thanks to fox911 from HUKD!