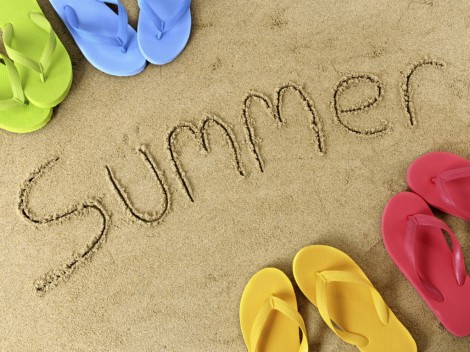 It was just this weekend, as we lay on the lounge floor in a patch of sunlight, when I realised that there had to be more free activities than just running around the local park. My child and I were both already bored of the park and I am on a massive "scrimp no spend" mission so softplay was out. And the weather was too gorgeous for going indoors anyway.
So, I placed my child in her room with some paints and parked myself beside her and started to scope the internet for free things to do in the UK that were fun, original, different and entertaining.
First off you could take in a free festival. This does, however, demand some advance planning and isn't really something you can leap into doing at the last minute.  There are quite a few free summer festivals up in London if you don't mind the travel and you can find a list of them here.  If you don't live in London, then the costs of getting yourself there may be a bit high unless you have a rail card or book well in advance.
While you're in London you can also visit the Horniman Museum, The Scoop, and the Imperial War Museum which offer free entry and lots of educational entertainment.
Actually, on the subject of railcards, I was recently sent some information from Railcard that mentioned how anyone travelling with kids can get 1/3 off adult fares and 60% off kid's fares if you get a Family & Friends Railcardor you can even buy a Railcard Gift Card (ace pressie for someone who travels a lot) which gives you 1/3 off rail fares for a whole year. Nice. However, if you don't have a Railcard or the money to get one, another excellent port of call for free activities is your local website or library. Our little town had an entire mystery weekend set out for inhabitants that lasted for two days. You didn't have to pay a thing and could spend the time traversing the town in search of clues. It was utterly bonkers and enormous fun. And the kids were SO tired at the end of it that we could pour them into bed at night. Bonus.
Good sites to visit in order to find local activities in your area include Change 4 Life and your borough's .gov.uk site.
The Woodland Trusthas a simply awesome summer activity schedule that you can enjoy for free over the summer holidays. They have over 150 free activities and ideas as well as giving you an activity booklet in which you can record your adventures as you go. While you're there you can also enter their free competition, find games to play in the car, and learn more about the world around you.
I absolutely love this site and all the effort that has gone into creating activities that are both informative and healthy. Love it. And you can get those little legs exercising which is so important.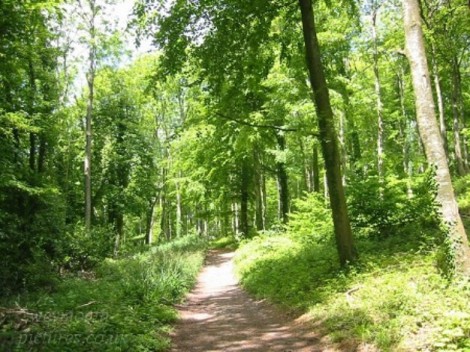 They are linked to by VisitWoods.org.ukwhich appears to be an extension of Nature Detectives but with some extra features I rather like. They have a wood finder. How awesome is that? You enter your postcode into the bar at the top and it will find you some woodland near you.
Then you can use the activity packs and extras from Nature Detectives to go and do fun things in the woods before collapsing onto a lovely picnic somewhere leafy and green and lovely. I know that our family can't do without a dose of green and nature at least once a day so this is a complete winner.
Day Out With The Kidsis another helpful resource for parents. While I have to admit that I have not found it that good in my area, most of the recommended activities are expensive and a bit far to drive, and also the listings are not as comprehensive as they should be. However, there are enough places and ideas on there to make it worth a quick visit just in case it turns up something useful.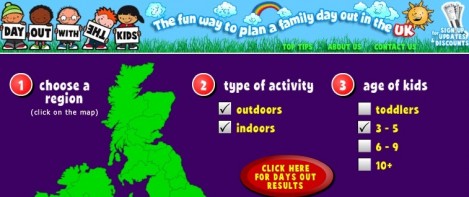 I also recommend Googling  "free summer activities" because literally every single council has a website touting fun things to do in their area. I won't go into them because all you lovely PlayPennies readers come from all over the UK, but ultimately you can find some superb activities for free right on your doorstep. And that just can't be beat for price busting fun.
Hopefully you will uncover something fabulous for you to do with the kids over the last two weeks of the holidays and retain your sanity at the same time. Good luck!