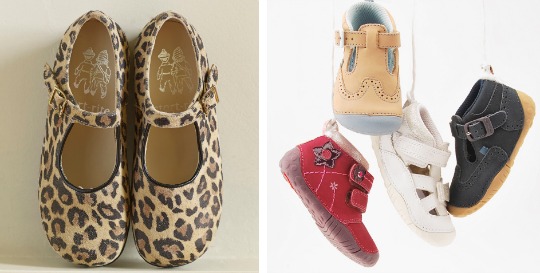 Start-rite, the shoe of choice for Princes, are offering free delivery and free returns on all orders online until 19th April. Being the bargain hunter I am, that means I have been having a look to see just how cheap the kids shoes are ordered direct.
The newer styles aren't as pricey as I thought, many are similar prices to Clarks. I went straight for the Outlet section though, where the shoes start from £13.50, half of the regular price. They are older season shoes, but I doubt that will matter to many toddlers.
If you want to get the shoes worn by Prince George in those beautiful official photos with the soldier jumper, then they will set you back a surprisingly affordable £36.
There are some beautiful shoes for infants and children, and the free delivery does make a difference when deciding whether to purchase. With the free returns you can also send them back without any problems if they don't' fit as well.