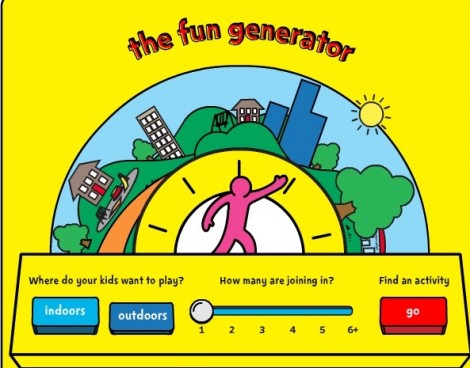 The summer holidays still have some weeks to go and many of us parents are starting to feel a little, well, wrung out. IF it isn't paying for some kind of activity, it's paying for food or clothes or playdates. So, this free file of activities will definitely come in handy for all of us.
Welcome to the really big summer adventure. The site has loads of fun activities for your kids which are completely and utterly free. There are over 100 fun activities and you can also benefit from competitions, money saving offers and there is even an online diary of events you can attend.
The fun generator is both funny and brilliant. When I chose the outdoor fun activity for one it offered up a game of Catch. Yes. Catch for one. I'd like to see that. I also find it odd that you'd need to have a video explaining how to play Catch, but that could just be me.
However, there are also lots of other ideas that are sweet and clever that you can play with your kids either indoors or outdoors and that don't demand a lot of financial investment.  
Thanks to chesca at HUKD!