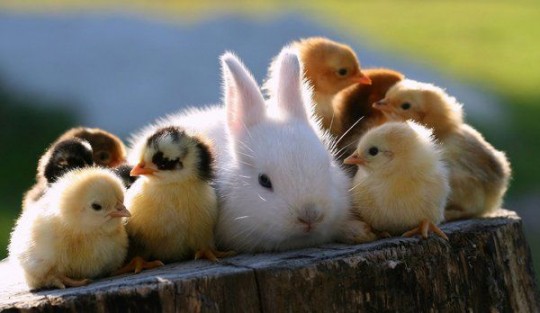 Easter weekend is upon us and we're all still counting the pennies thanks to this nasty and relentless recession, so here are some fabulous free things to do this Easter with your family. I have done my best to find activities and ideas that range across the whole country so that you can find something fun to do in your area. I have also snuck in some cheap offers and ideas just in case the freebies are not quite what your family would enjoy.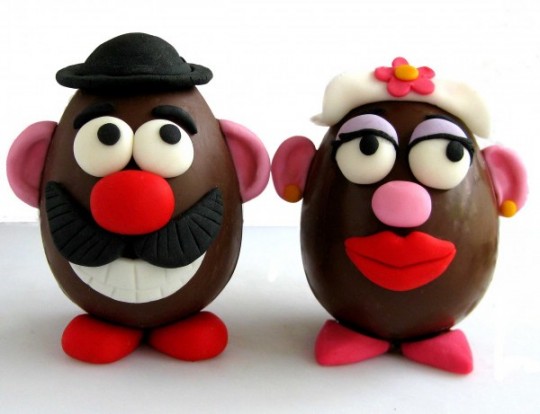 To start with why not use the ideas in my previous feature and spend a happy day (and this is especially good if it is rainy or cold) making Easter eggs at home. You can either paint eggs and make them to decorate the home, or you can follow any one of these brilliant free tutorials to make your very own chocolate eggs in your kitchen.
If you are based in London, or are near enough to get there without too much money or hassle, why not go to any one of the museums for the day? The Natural History Museum and the Science Museum are usually free (sometimes a special exhibition will cost money) and most kids will really enjoy a day spent learning and discovering new things. For older kids you can enjoy the Tate Modern or the V&A Museum. It is also worthing checking out the Days Out 2 for 1 page where there are TONS of offers.
It is also worth pointing out that many of the rail networks, such as Southern Rail, are currently offering discounts on travel over Easter so you can get to far flung places at massively reduced prices. Take a look on your local rail service website to see what offers they have and what terms and conditions apply.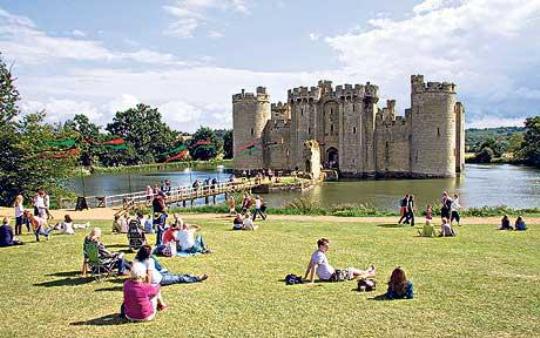 The National Trust has, as always, delivered some fantastic free activities unto the UK population. We often use their events to entertain ourselves over special occasions and holidays as they are usually free or very cheap and set in stunning locations. You can find a list of activities and locations by going to the National Trust website here.
On cold, rainy or gloomy days it can be a bit too much effort to go hiking about the place so why not take advantage of special movie offers from either Vue or Odeon? While not free, the ticket prices for the family shows are really cheap. Vue Cinemas have a brilliant £1.50 per child and one adult per child free offer running at the moment which is valid every single day for the entire school holidays. And Odeon Kids runs on the exact same principle where with every child ticket a parent goes free and they run every day through the school holidays.
The movies on offer are not all bland and awful either, so you may end up enjoying the experience as much as your kids do! Just remember that the cost of snacks is very high so try to avoid spending money on those. Or invest in a loyalty card – like the Odeon one – where the points spent add up to a free movie later on.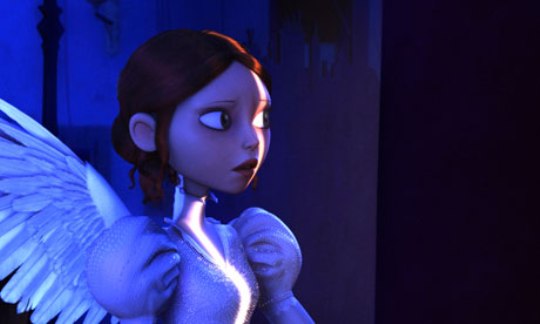 Another thing worth checking out is vouchers for local attractions. In many cases they offer a buy one get one free entry to parks and activities that usually cost a fortune to enjoy. Some of the vouchers I found include: Cadbury World 2 for 1, 20% off bowling at 1st Bowl, and 25% off online booking at Knowsley Safari Park. You can find plenty of other ideas at our sister site, Hot UK Deals.
The Woodland Trust website also lists activities, ideas and events for Easter and many of these are completely free. If the weather permits, this is probably one of my favourite options as you can combine it with an Easter egg hunt as well. We did that last year, we hid the Easter eggs on the trail and our kids loved it!
Of course you don't have to spend your Easter days going to specific places or doing something fancy, you can just as easily make a special day or two by being creative at home. There are the usual ideas of making indoor obstacle courses, doing crafts, making whacky science experiments or watching a movie at home, but what about packing up a splendid picnic and using sites like the Woodland Trust to find quirky places in which to sit and enjoy it? It will cost you little more than the petrol (maybe the parking) and the food in your home.
So, there are some ideas as to what you can do for free this Easter weekend (or most other weekends really) but it barely scratches the surface and I do advise you to search for activities in your area as they are often free and a great deal of fun.