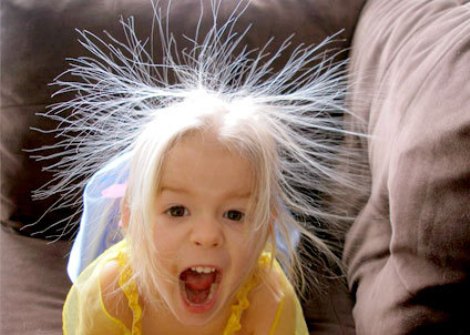 I have, at the moment, got the worst hairstyle in the world. I am growing it out from a short cut and currently look like a cross between a yeti and a waterfall. I also can't really afford to go to the hairdresser every month to tidy it up and make it nice so I figured I'd get some hot tips from an expert hair human, Denise McAdam, on how to get great hair on a budget.
Denise McAdam cuts the Queen's hair. Yep. She actually whips out scissors and slices away at Royal locks. So her tips are bound to get those of us with lesser hair styling skills somewhere good. Well, one hopes so, doesn't one?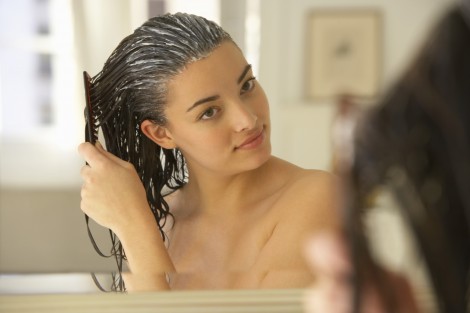 First off Denise reckons that after you condition your hair you should comb through your tresses from root to tip using a wide comb. This will make sure your hair gets fully conditioned and the wide tooth comb will stop your hair from snagging.
Snagging, I hear, is bad, as it can cause split ends and all sorts of horrific things. Eeek! I have often dyed my hair so one trick I learned was to invest in a really good conditioner, one that has a solid reputation and doesn't condition by leaving residue on the hair shafts.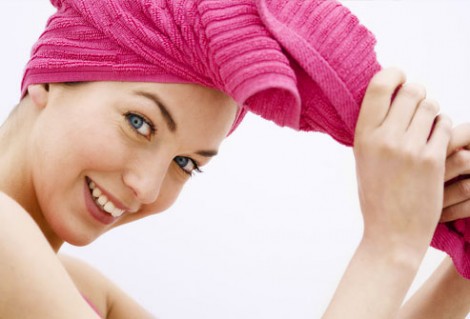 The second tip, the one that I really do need to pay attention to, is to only pat your hair dry with a towel once you have done the big wash and condition. If you rub your hair it can cause it damage and break it. If you've ever had really damaged ends, you'll know how bad this can look!
My secret trick, which honestly makes you look like you're afraid of alien death signals, is to leave the conditioner in your hair, wrap your head in tinfoil, and blow dry from a distance. This was a sneaky tip given to me by my hairdresser when I was dying my hair blonde for about two years and it literally saved my hair from certain doom.
Denise McAdam's also recommends that you keep your hair dryer at least seven inches away from your head while you are drying your hair. Too close and you risk damaging and burning your hair, which isn't exactly the look you're going for.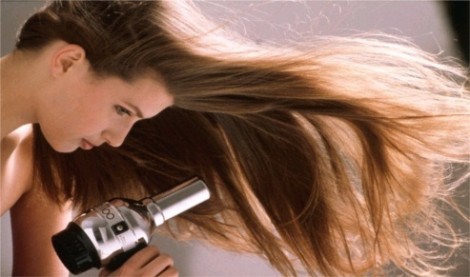 Another thing that you need is a good hairbrush. If you ask your hairdresser, they should be able to recommend a brand or type of hairbrush that suits your hair. It may be quite expensive to invest in a truly good quality brush but it will last you for ages and ages, and save costs on hair repair later on.
Denise says that a good hairbrush can help to distribute oils from your scalp evenly over your hair leaving it with a lovely shine. Aaah, shiny hair. I remember that…
Another thing that has a huge impact on your hair is, rather obviously, your diet. Lack of sleep, poor diet, lack of exercise – these factors all contribute to dull and lifeless hair. Green vegetables will make your hair stronger and make it look healthier, while food that is high in antioxidants and iron will do lovely things to condition and strength as well.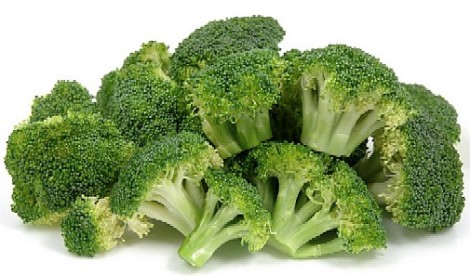 Also, if you are managing your diet nicely and getting those seven fruit and veg into your system every day, then you are also boosting your immune system, increasing life expectancy and probably getting nice nails as well. I know that it is hard to pick up the spinach instead of the Nutella, but hey, a girl has to sacrifice all sorts of things for good looks, doesn't she?
Hair care products can also be a big expense and something many of us have to compromise on in favour of say, bills and food. However, if you have a spare lump sum one month, it is well worth buying a salon level shampoo and conditioner. These only need you to use a coin sized amount on your hair so they last for longer and they are far better for your hair.
So, there you go. Some ace tips to get shiny, gorgeous, gleaming hair without spending kilotonnes at the hairdresser every month. You can also nab some of the Denise McAdams products at Tesco if you fancy trying them out for a change. They are reasonably priced and have had good reviews from other mummy bloggers and beauty product testers.