Cranium Board Game For £26.24 @ WH Smith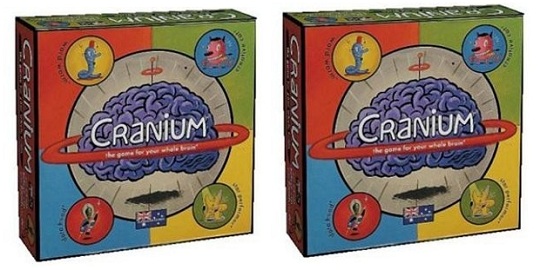 Have you ever played Cranium? It's 30 Seconds on steroids and ridiculously fun. WH Smith have got it on sale at the moment for £26.24, reduced from £37.49 so you'll be getting £11.25 or 30% off, fabulous.
Cranium is the outrageously fun award-winning board game packed with something for everyone. It doesn't matter what you're good at there'll be something in the rounds that you can do better than anyone else. Whether you're an aspiring actor, artist, data hound, or wordsmith, Cranium gives everyone a chance to shine. There's even clay to make models with.
The board game features 600 all-new cards for hours of fun and a new three-in-one foldout game board lets you choose how long you want to play for. Contents of the game include 600 cards covering 14 fun activities, a ten-sided Cranium die, two tubs of Cranium Clay, a timer, Cranium pads, pencils and four Cranium play pieces.
Whether you're 10 or 50 years old Cranium is seriously fun and entertaining.