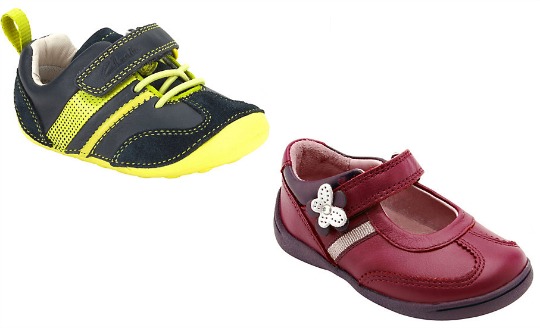 Shoe bargains are always welcomed in my house, just as I imagine they are in yours. John Lewis has selected reduced and these include brands like Clarks and Start-Rite. There isn't a massive amount included but there's enough to find a bargain. The reduced footwear selection starts at just £4 which is good so it's worth having a little nosey to see what you can get the kids.
Starting with the boys, there's only a choice of eight styles but they are all very nice. These Clarks Tiny Seb Shoes* are reduced from £26 to just £18. Getting a pair of Clarks shoes for just £18 is a good achievement. The Start-Rite Harry Pre-Walkers* are a good price at just £18.
There is a better choice for the girls with a total of 11 styles to choose from. These Clarks Alana Erin Shoes*are ever so pretty and they are reduced from £32 to just £16. The Start-Rite Super Soft Amy Leather Shoes*are reduced from £36 to just £18.
You can click and collect your shoe order for FREE from your nearest John Lewis or Waitrose store or pay £3 for home delivery.