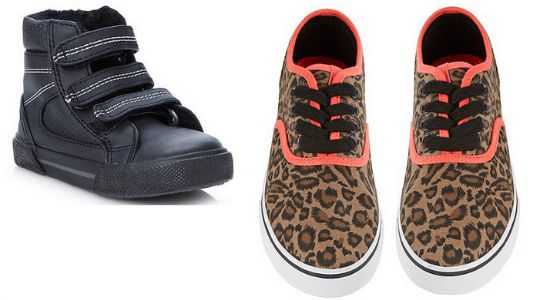 In a month or so, the weather will change, and we will need to think of swapping our flip flops for something a bit more rain friendly. Debenhams have a good Clearance on Children's Footwear, with items starting from only £1.65. There's everything from summer wear through to winter really, so you can get something for your holidays or be prepared for the latter part of the year.
Winter soon comes after August is out of the way, so I like to scoop up any cold weather type bargains before they are in demand and prices rise. Check out these: bluezoo Boys' Blue Snow Boots* was £18 to £20 and are now only £5.40 to £6, bluezoo Girls' Pink Snow Boots* was £18 to £20 now £5.40 to £6 and bluezoo Boys' Black Quilted Snow Boots* was £18 to £20 now £5.40 to £6.
There are also some great slippers savings with these: bluezoo Dark Blue Boys' Slippers*was £5.50 to £7.50 now £1.65 to £2.25, Peppa Pig Girls' Slippers* was £9 to £10 now £2.70 to £3 and bluezoo Boys' Navy Fleece Slippers* was £5.50 to £6.50 now £2.75 to £3.25.
You can Click and Collect your Children's Footwear order for FREE from a Debenhams store or pay £3.49 for standard delivery, £3.99 if you want next day.