Brantano Promotional Code: 30% Off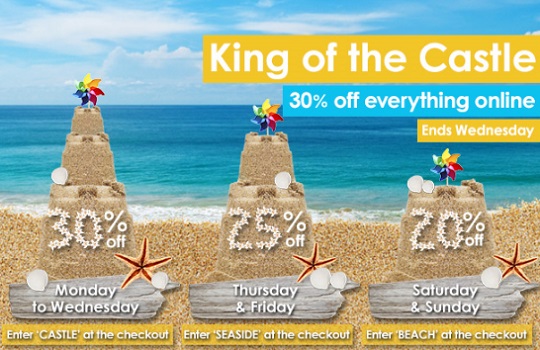 If you're in some need of some summer shoes or want to stock up for later in the year or school, look no further than Brantano. With this Brantano voucher code you can save 30% on everything across the store.
Click here to use your Brantano promotional code*
Discount: 30%
Promotional code: CASTLE
Expires: 30th July 2014
To use this voucher code just pop the items you want to buy in your virtual shopping bag by clicking 'Add to basket' and then click on 'View basket and check out.' After that put the code in the box marked Voucher Code and then select 'apply' and you'll see that your discount will be automatically applied to your purchases.
You'll have to be quick as this code is only available today and tomorrow. However, do check out the Brantano voucher codes in our Vouchers section as there will be promo codes on offer for Thursday and Friday for 25% off, and on Saturday and Sunday for 20% off.