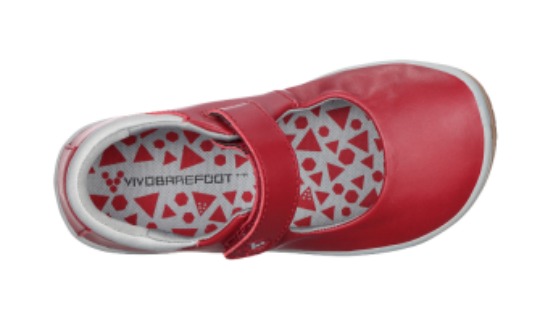 There is 50% off on a selected range of products at Vivo Barefoot today for Black Friday.
My husband recently introduced me to VIVOBAREFOOT shoes after he bought a pair for himself - and they are far and away my favourite shoes, so snaffling a pair for half price is pretty epic.
To give you an idea of the bargains that are to be had, this super cute Pally Kids shoe is normally £42.00 but it can be yours for just £21.00 in the Vivo Barefoot Black Friday extravaganza.
Featuring the original VIVOBAREFOOT kids sole with ultra-thin, puncture-resistance technology, the Pally has a Velcro strap that is easy and quick to slip on and fasten. The Pally also features an anatomic toe box and natural foot-flex to allow your kids' feet to grow and develop as nature intended, without the restrictions of a tight, rigid shoe.