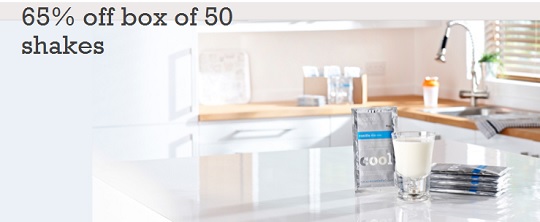 Looking for a way to watch both your weight and your diet? Ha! Well Exante Diet have dropped the price on their shakes by 65% and it includes a bunch of flavours and all at a great price. The deal is only valid until 11 June, so hurry.
They are taking 65% off all their boxes of 50 Shakes including strawberry, banana, vanilla and chocolate. That's a massive £83 off the original retail price. Just add a box of 50 Shakes to your bag and apply the code 650OFFSHAKES and you will see the money wiped away.
The offer is valid until 11 June and three shakes a day will give you 100% of your daily recommended allowance of vitamins, minerals and protein. There are no artificial colours, aspartame, monosodium glutamate, or genetically modified products, and all the ingredients are suitable for vegetarians.
Happy dieting!