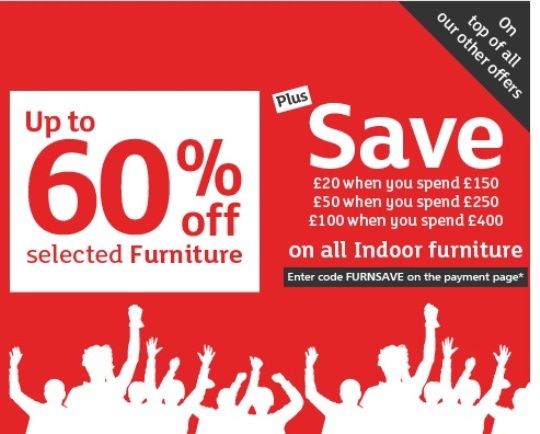 Argos is holding a rather tasty sale at the moment with up to 60% off selected furniture and you also save money online only with some extra discounts and deals. You can save £20 when you spend £150, £50 over £250 and £100 over £400 if you enter the code FURNSAVE online.
The deals that you can find from the moment you land on their furniture sale page include the half price on storage, rugs, curtains and blinds. Just clicking on those two links will take you through to the relevant pages for some nice discounts. Not all the items are very nice, true, but there are a few gems hidden in there.
You can also find items that are far less than 50% off and some that are only a measly 20% off (I say "measly" but am actually being a bit mean when you consider how good some of these prices are. Take a look and maybe you will find some home essentials at a discount price.