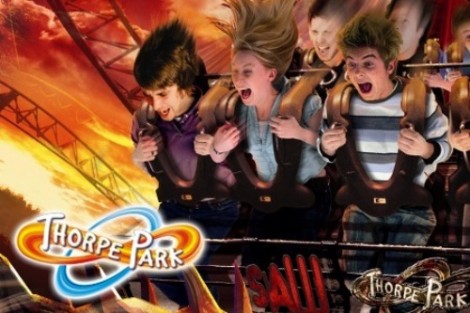 While my personal jury is still out on the whole Groupon thing, this particular deal is rather good and just in time for the last few weeks of the summer holidays. Paying for entry into parks can be prohibitively expensive for most of us, so paying only half price at Thorpe Park is a total bonus.
The tickets for Thorpe Park usually cost around £30 per child and £40.80 per adult. That means a family of four is paying through their noses for a day of fun. This deal will drop that down to £15 per child and £20.40 per adult which is far more palatable and makes the long drive well worth it.
The tickets are sent out instantly as opposed to the usual 24 hours and are valid from today until 15 September. While there are lots of other offers like 2 for 1 going around at the moment, this is a cheap deal for those of you don't have the standard two adults and two child family and end up paying more. Enjoy!
Thanks to sickly sweet at HUKD!