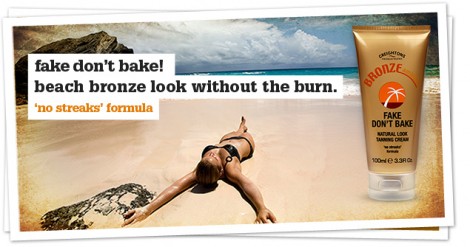 Bronze Ambition is currently putting everything at 50% off in their spring sale and the prices are now ridiculously good for some glowing, sun-kissed skin. Get that beach bronzed look without burning your skin and get it at a discount.
To take advantage of their 50% off sale you will need to enter the voucher code br001 at the till. There are some really nice products on the site and we are hoping to throw some of these at one of our Playpennies testers soon, so stay tuned.
Some of the items on Bronze Ambition that really appeal to me, a woman who just cannot tan, are the glow 'n' go instant tan series where you just pop the lotion on and you get a flawless instant glow. Some of them are just plain shimmers that will add a tanned glow for a day and wash off easily, while others will tint your skin in a matter of hours.
The Bronze Ambition range also includes intensive moisturiser to help your tan last longer and an exfoliator to get your skin ready to apply the fake tanning lotion. It is important to exfoliate first because nobody wants stripes!