2 Pairs Of Classic Crocs For £30 @ Jelly Egg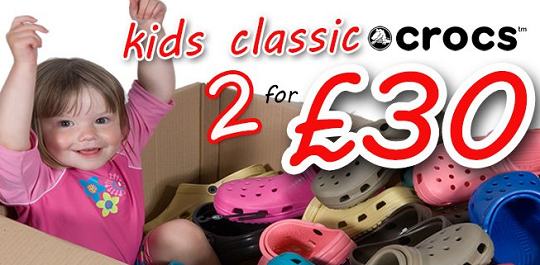 The average croc (not crocodile, they are more expensive and slightly more difficult to train than children) costs £19.99 each at Jelly Egg and they are now offering two pairs of kid's classic Crocs for £30. This means you are saving a rather nice amount of money on each pair – about £4.99 per pair.
The promotion is live right now and will be running until midnight on Friday April 11th. You can nab the deal right up until then and score some epic savings. This is a pretty nifty deal if you have two kids and they both want to own the same kind of shoes. Nice.
You won't need a voucher code or anything like that when you go in to get your two pairs of Kid's Classic Crocs as the discount is applied automatically at the checkout. I've done one transaction myself and it worked perfectly. Enjoy!